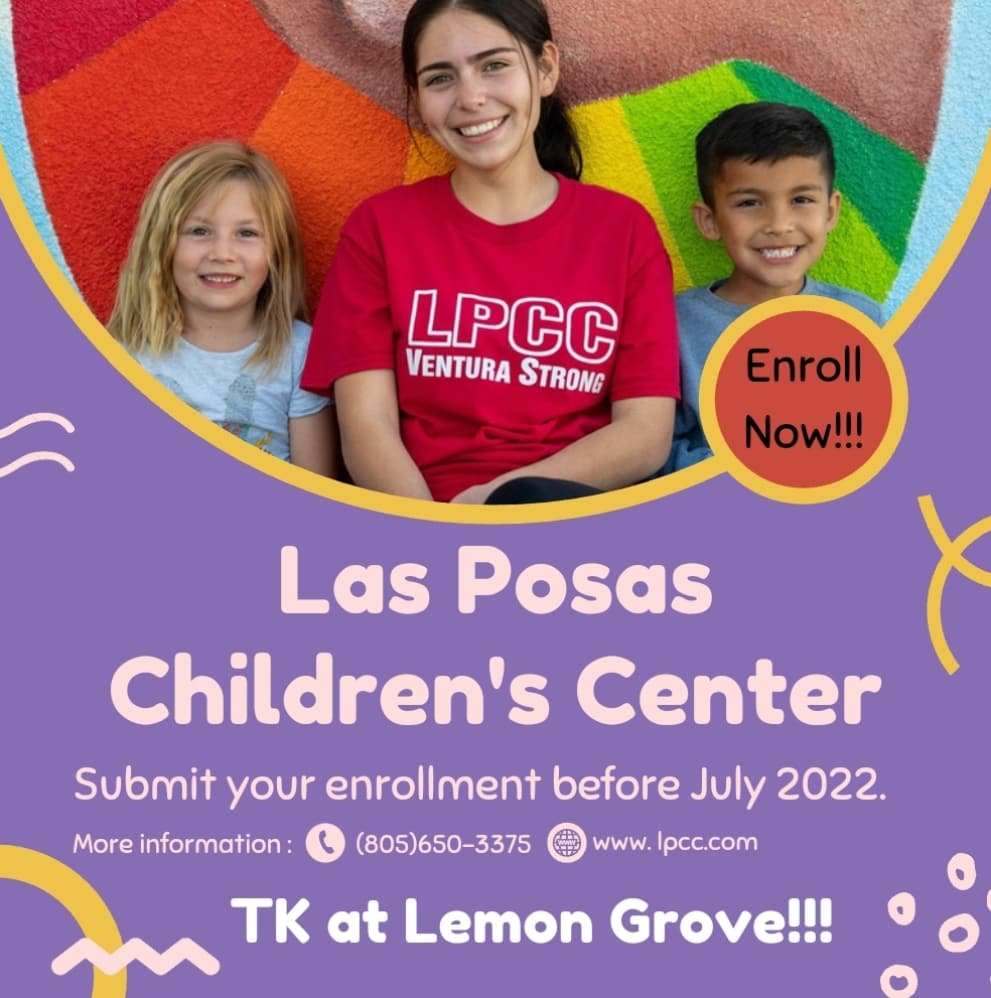 To our TK families: if you need after school care, LPCC will provide childcare at our Lemon Grove site for the 22/23 school year.
Please designate Lemon Grove as your first school of choice. Early enrollment is critical as VUSD assigns families to schools on a first come, first serve basis.
The TK's gets out at noon daily and LPCC will pick them up directly from class.
The VUSD TK program accepts children whose fifth birthday is between September 2 and February 2 in the school year they will be attending.
If you have any questions, please call Devan at (805) 650-3375